About Environmental Health Center – Dallas Professionals
Elizabeth Seymour, M.D., is a family and functional medicine physician who joined the staff of the Environmental Health Center in 2015. She learned, witnessed, employed and experienced the techniques and knowledge of Dr. Rea as together they examined patients. She has served as a Telemedicine physician, an Emergency Room Physician, and as a Medical Director.
Dr. Seymour earned her B.S. in Biology at Texas Woman's University in Denton, TX where she graduated Magna Cum Laude and was a member of the Phi Theta Kappa Honor Society. She earned an M.S. in Health Services Administration at St. Joseph's College in Standish, Maine, and her medical degree at St. Matthews University School of Medicine, Grand Cayman, British West Indies. Her Postdoctoral Training was with Oklahoma University Health Sciences Center in Oklahoma City, Oklahoma as an Intern in Family Medicine from July 2006 – June 2007 and as a resident in Family Medicine from July 2007 – June 2009.
She is vitally involved in the community serving as Board Chair for the Denton Area Teacher's Credit Union, as President of the Denton County Medical Society, and as a board member of Medical City Denton Hospital. She has served on the Committee to Keep Denton Beautiful and on the Texas Dept. of Insurance Advisory Committee for the Standard Request Form for Prior Authorization of Medical Care or Health Care Services. She also was the Chairperson on the Health Care Innovation Challenge Grant Review, Center for Medicare and Medicaid Innovation. Since 2009 Dr. Seymour has been a Rotary Member, Denton, TX.
Her community service has seen her serve as a volunteer for the Special Olympics, and as a Stephens County Science Fair Judge. She served on the Citizen's Advisory Committee for Denton ISD, Secondary Schools Subcommittee. She was a volunteer assisting in the Integris Oral, Breast, and Prostate Cancer Screening. She has also been an Emergency Room Volunteer for the Denton Regional Medical Center.
She was appointed to serve on Leadership America in 2018. From July 2016 to May 2017 she served on the Texas Medical Association, Leadership College. She was appointed to serve from March 2012 to February 2014 on the Texas Academy of Family Physicians, National Conference of Special Constituencies (NSCS), and as an International Medical Graduate Delegate. From May 2012 – May 2014 she was appointed to serve as a Delegate to the Texas Medical Association's Council on Practice Management Services. She was appointed to the Leadership Texas Class of 2014, and from 2013 – 2014 she served on Leadership North Texas Class V. From 2012 through 2014 she served on the Leadership Denton Class 2013. In 2010 – 2011 she was appointed to serve on the Duncan Class VX as a Graduate.
Dr. Seymour along with Long, R., and Mold, J. has published in the Evidence-Based Practice, volume 13.1 (January 20010):4 the article "Osteoarthritis of the knee: Who is most likely to benefit from intraarticular corticosteroid injections, and for how long?"
She is a member of the American Academy of Environmental Medicine, the Institute of Functional Medicine, the American Medical Association, the Texas Medical Association, and the American Academy of Family Physicians, The Texas Academy of Family Physicians, and the Denton County Medical Society.
Dr. Seymour is board certified by the American Board of Family Medicine and is certified by the Institute of Functional Medicine. She is a fellow of the American Academy of Family Physicians.
As Medical Director, Dr. Elizabeth Seymour is a vital member of the staff of the Environmental Health Center-Dallas and is dedicated to restoring and preserving the health and well-being of its patients.
---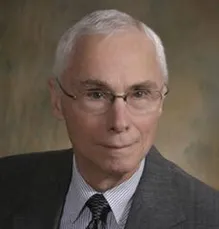 Richard Jaeckle, M.D., a native Texan, completed high school and university in San Antonio, Texas. He attended medical school at the University of Texas Southwestern Medical School in Dallas, Texas, graduated in 1961, and then completed a straight medicine internship there. Missionary interests led to philosophy and theology, followed by two-years in central and southern Brazil. Dr. Jaeckle then returned to the USA for residency training in psychiatry from 1969 to 1972 at St Louis University Hospitals, fellowship in child psychiatry at Washington University Child Guidance Clinic from 1972 to 1974, and then opened his private practice. A life-changing five and one–half years of psychoanalysis during those years prompted his return to Dallas in 1968 and the Dept of Psychiatry, Child Division, for two years.
Dr. Jaeckle enjoyed private practice from 1980 - 2019. He extended his long interest in Allergy further to Environmental Medicine, which includes nutrition, toxicology, endocrinology, and immunology and other related areas. Dr. Jaeckle has celebrated fifty years of patient
care in Psychiatry.
Dr. Jaeckle's life was transformed in 1957 by learning first-hand the benefits of allergy shots and then tracking food allergy for over 47 years. Subsequently, after a mold-induced immune disorder in 1964, he gained insight to the impact that the environment can have on a person's total health. These experiences led him to complete post-graduate courses in Allergy and Environmental Medicine starting in 1989. Shortly thereafter, Dr. Jaeckle worked with the Pan American Allergy Society, teaching courses and holding Board roles including President and CME director. Additionally, Dr. Jaeckle has worked with the American Academy of Environmental Medicine, giving lectures and teaching courses in food allergy, in addition to serving on the Board as Secretary.
Dr. Jaeckle continues to be enriched by ongoing studies of the internationally recognized gastroenterologist Fuad Lechin MD, PhD, who has to his credit over forty years of research, over two hundred and forty publications, and nomination for the Nobel Prize in Medicine in 2001. He is especially influenced by Dr. Lechin's 2002 publication "Neurocircuitry and Neuroautonomic Disorders," and his 2009 publication of "Crosstalk Between the Autonomic and Central Nervous Systems."
This wealth of experience brings a unique perspective to Dr. Jaeckle's practice of Psychiatry, serving the whole body, mind, and person."
---
We would like to welcome Sindhu Veettil, NP, a highly skilled and compassionate Functional Medicine Nurse Practitioner, who joined the staff of the Environmental Health Center – Dallas August 1, 2023. She has previously been a part of the MD First Watch Urgent Care and Global Open Wound Care team, and Home and Urgent Care House Calls NP. She has served as an Emergency Room Nurse, Charge Nurse, Registered Telemetry Nurse, Geriatric Nurse, Registered Nurse, and Licensed Practical Nurse.

Sindhu earned her B.S. in Nursing at Oakland University, Oakland County, Michigan and her M.S. as a Family Nurse Practitioner at Texas Woman's University, Denton, Texas. She is licensed as a Texas BON Certified Nurse Practitioner and as a Registered Nurse in the State of Texas, State of New York, and State of Michigan.

She is a certified member of the American Association of Nurse Practitioners (AANP) and is a member of Emergency Nurses Association. Sindhu has served on the Professional Nurse Council and Precept orienting new nurses, and supervising nursing home staff.
She has been researching complementary medicine since college with a deep commitment to holistic healthcare. She loves diagnosing and treating the root causes of health issues. Her patient-centered approach, combined with a passion for optimizing wellness, ensures that each individual receives personalized care tailored to their unique needs.
We are thrilled to work with her and look forward to the positive impact she will make on the health and lives of our patients.
For an appointment with Sindhu, book online or call 214-368-4132 and speak with one of our front desk receptionists.
---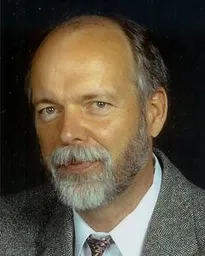 Ron Overberg, Ph.D., C.C.N. (certified clinical nutritionist), works with the nutritional deficiencies associated with a specific diagnosis, or with medications and their interactions. He also offers alternatives to medication when a good, safe, and effective choice is available. Dr. Ron can be reached through the EHC-D clinic, on the web, or email [email protected].
---
Carolyn Gorman, M.A., is a health educator, widely recognized in the field of environmental medicine and allergies. She received a Master's Degree in Health Education from Texas Woman's University in Denton, Texas, and has been actively involved in clinical and environmental health education in the Dallas area since 1983.
Mrs. Gorman is the author of books and booklets for the chemically sensitive, allergic, environmentally ill, and those concerned about protecting our environment. She is co-author of the Mother Earth Handbook. Her other books are Less Toxic Alternatives, Our Fragile World, Fungus, Molds, and Mycotoxins, and Pollen and Dust.