THE EHC-D STORE AT
399 MELROSE DRIVE, SUITE A,
RICHARDSON, TX 75080 IS OPEN!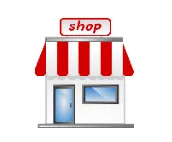 Bottled water, syringes, towelettes, books, supplements, oxygen set-up, mold plates, etc. are available!
Dr. Elizabeth Seymour is the medical director at the EHC-D.
The EHCD, its staff, and its physicians are committed to patient health. We offer understanding, compassion, diagnoses, and treatment for chemical sensitivity, EMF sensitivity, food, mold, mycotoxin and pollen sensitivity. We endeavor to treat all implant syndromes and offer skin testing to afford patients appropriate choices for implantation materials used in surgery, dentistry, cataract lens, and hip and knee replacements. We remain proud and excited to offer treatment with the self-derived T-lymphocyte immune modulator, ALF.
Let EHC-D lead you into a healthy tomorrow.
For more complete information, please call 214-373-5146.
The Environmental Health Center – Dallas (EHC-D) is a medical facility whose emphasis is the relationship of health and disease to environmental factors. EHC-D is unique both in its construction and in its approach to health and disease. Diagnosis and treatment is directed at determining the cause of the illness. Through thorough investigation a determination is made of the correlation of the patient's disease process to environmental factors. Our mission is to provide in depth effective medical care and education which treats the cause of illness and enables the patient to understand and become pro active in the healing process. We pledge to provide these services with the same understanding and sympathy which we expect from our health care provider.
EHC-D is a leader in the field treating: